Joining SSRF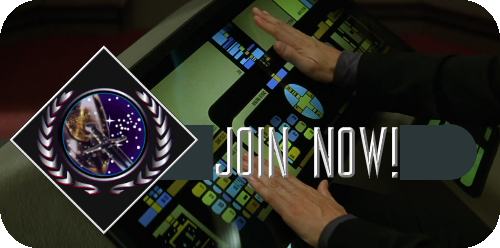 Welcome to SSRF. We welcome all new members. To get started take the steps below:
Register on our forums. You will need to register with name of the character you intend to play as as your username.
Post in the Welcome to the Fleet forums. Include what kind of character you are hoping to play. Commanding officers will approch you with further information on their available postions on their ship.
We also suggest you take some moments to view the current roleplays we have running. The roleplay listings can be found under the Taskforces menu above. They are divided into Taskforces and Taskgroups. Each roleplay is a single Starship, Starbase, or Colony that is run by the GameMaster, or Commanding Officer. If you have any questions abut these simulations, you should contact them - or maybe even apply to join their crews there directly!
Should you wish to try your hand at becoming a Commanding or Executive Officer of one of our roleplays then by all means get in touch with our Senior Command Personnel. Be aware that these postions do require some roleplaying experience but you will receive further on-the-job training through our SSRF-tailor-made Command Course.
Anyone considering bringing their own existing ship from outside the organisation that they command into SSRF; please refer to our Merging policies.
Please be aware that should your Application to join a roleplay be rejected we do offer training in the areas the Commanding Officers may ask you to look into. For more information on this please contact our Training and Personnel Developments Director.
To see more information about the Fleet check out the About Us page.